About WOC
World Organisation of Cats (WOC) is the leading international non-governmental felinological organisation
United in our appreciation of cats, we strive to introduce ever higher standards and newest tech in felinological practice. Despite its recentness WOC is the optimal and sustainable solution for consolidation of felinologists, clubs and organisations from around the globe, and it is all made from scratch for the modern and ever-changing world.
We maintain values of relentless self-improvement and deep understanding of breeders, clubs and organisations, as well as preserving flexibility to best meet their needs.
WOC directs all resources towards breed development and research, and co-operates with breeders, clubs, leading research institutes and others, including industry-leading pet nutrition companies, all to protect and enhance the lives of our pet companions.
Standards Commission, aided by the Breeder Commission, perfects existing standards and proposes new ones, all while carefully monitoring modern tendencies of breed evolution, colour investigation and others.
Our Government Board, in accordance with existing international conduct, has established a Scientific Commission to support and coordinate genetic research of new and existing feline breeds and genetic anomalies.
The principal mission we put for ourselves is to prepare proficient and skillful experts. The Judge Commission, together with our Expert Training Committee, creates and updates reference books and toolkits, as well as a host of events aimed towards education of new and advanced training of existing experts: master classes, lectures, webinars et al.
Show Commission, as well as WOC Regional Directors, are tasked with refining our set of rules, as well as enforcing fair play while minding regional characteristics and requests.
The Board and Commission are guided by democratic values, as well as the International Law and local legislations of WOC member states.
The organisation is sworn to uphold a high standard of transparency in its working processes, achieved by modern IT-solutions and practices.
WOC specialists have engineered the definitive club workflow platform, encompassing and optimising all users' organisational processes. In our work we use the cutting edge solutions provided by our select team of most talented and experienced specialists.
Non-governmental organisations under WOC are provided with a reliable, simple and convenient document generation service, every paper is sealed with its own, unique QR-code, protecting pedigrees, title confirmation and certificates and other paperwork from forgery. The show hosting process and result tallying are automated too, and so are license pipeline, cattery registration, title confirmation and expert license renewal.
WOC Platform allows for cat shows and other relevant projects to be hosted online, allowing for maximal protection of WOC members' from external pressure and risks, be they financial, political or epidemiological.
The headquater of WOC located in Vienna, Austria.

World Organisation of Cats (WOC) – an ideal and practical felinological system for the modern world. Only the best for people and cats!
Send your questions and suggestions to woc.president@gmail.com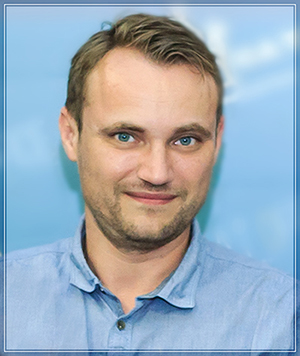 President WOC Prof. Victor Zaalov