The Cat Fanciers' Association, Inc.® (CFA) Recognition
March 18, 2021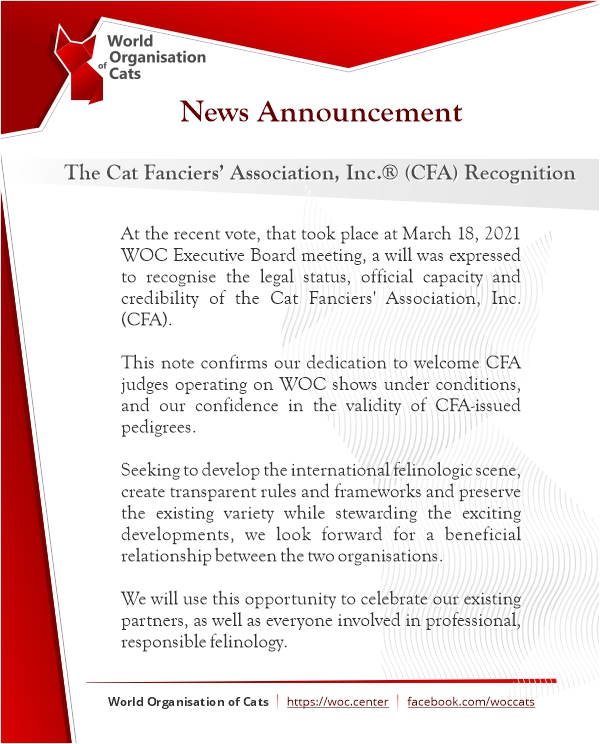 At the recent vote, that took place at March 18, 2021 WOC Executive Board meeting, a will was expressed to recognise the legal status, official capacity and credibility of the Cat Fanciers' Association, Inc. (CFA).
This note confirms our dedication to welcome CFA judges operating on WOC shows under conditions, and our confidence in the validity of CFA-issued pedigrees.
Seeking to develop the international felinologic scene, create transparent rules and frameworks and preserve the existing variety while stewarding the exciting developments, we look forward for a beneficial relationship between the two organisations.
We will use this opportunity to celebrate our existing partners, as well as everyone involved in professional, responsible felinology.